SUBSCRIBE TODAY
IT'S FREE!!
Your email address:
We respect your privacy and will not share your email address.
SUBMIT YOUR SHORT STORY OR ARTICLE
If we publish it, you get paid.*
To submit your content for publication consideration in this magazine, CLICK HERE.
ARE YOU AN AUTHOR? WANT TO BE FEATURED IN AN UPCOMING ISSUE?
Free publicity for you and your books!*
If you are the author of at least one novel or your stories have been published in anthologies, you are eligible to be featured in this magazine. To request your spot, CLICK HERE.
* Subject to Terms and Conditions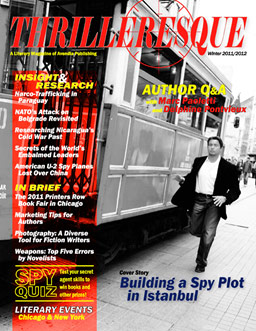 ISSUE 1
Winter 2011/2012